 OUR SYMBOL
BALANCE AND DUALITY IS THE SYMBOL OF TRIBAL MARKERS This a TOOL OF THE MOVEMENT. A visual representation of TRIBE. Inspires us to create ceremony in touch and adornment. the symbol Stems from the Hebrew letter ALEPH bringing Balance within Duality "as above so below" we whitness the opposites in life while staying rooted in the present moment.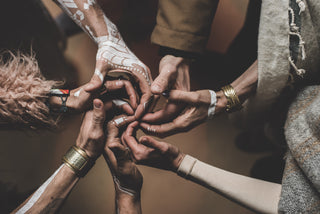 OUR STORY
Tribal Markers began as an experiment in human connection and a gift at Burning Man in 2003 by Artist Amir Magal.
Body art was a way to connect to people from different backgrounds and cultures, there was an instant feeling of giving and receiving creating a sense of belonging and unity.
Amir brought this concept and experience back to Los Angeles. For over ten years, developed the craft of tribal marking,
As a professional photographer, Amir used tribal markings to add a unique, personal touch making them more meaningful and memorable. Over time, Tribal marking evolved into a full ceremony of markings and portrait sessions.
Collaborating with artists and movements including Jason Mraz, Nahko, walk the Moon, Google, Sony & Toyota activating their communities.
His work quickly gained popularity, and people started Booking him until he needed to train more artists hence the beginning of the workshops all over the country at the Wanderlust festival.
"We get to spread the message of connection, movement, and play, it's what we need right now." - AMIR MAGAL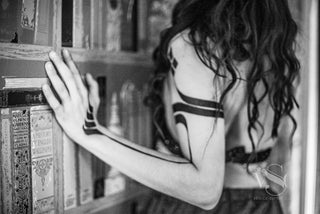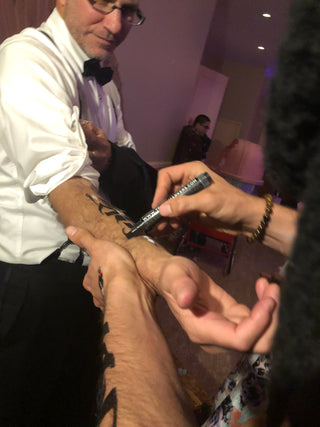 PRIVATE PARTIES
Ceremonies, Mitzvahs, Weddings Special Occasions
"Absolutely unparalleled products and service. just the feeling of these markers.. I know they have codes.."
FESTIVALS
We see the power of touch and have brought our artists to some of the biggest groups of people sharing the most intimate and safe moments.